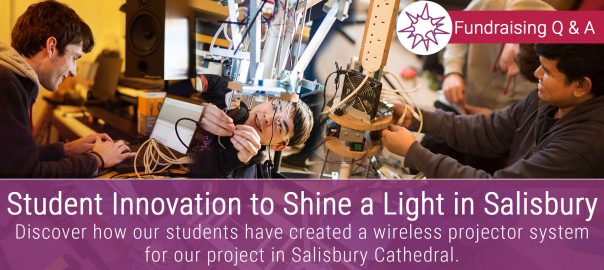 Student Innovation to Shine a Light in Salisbury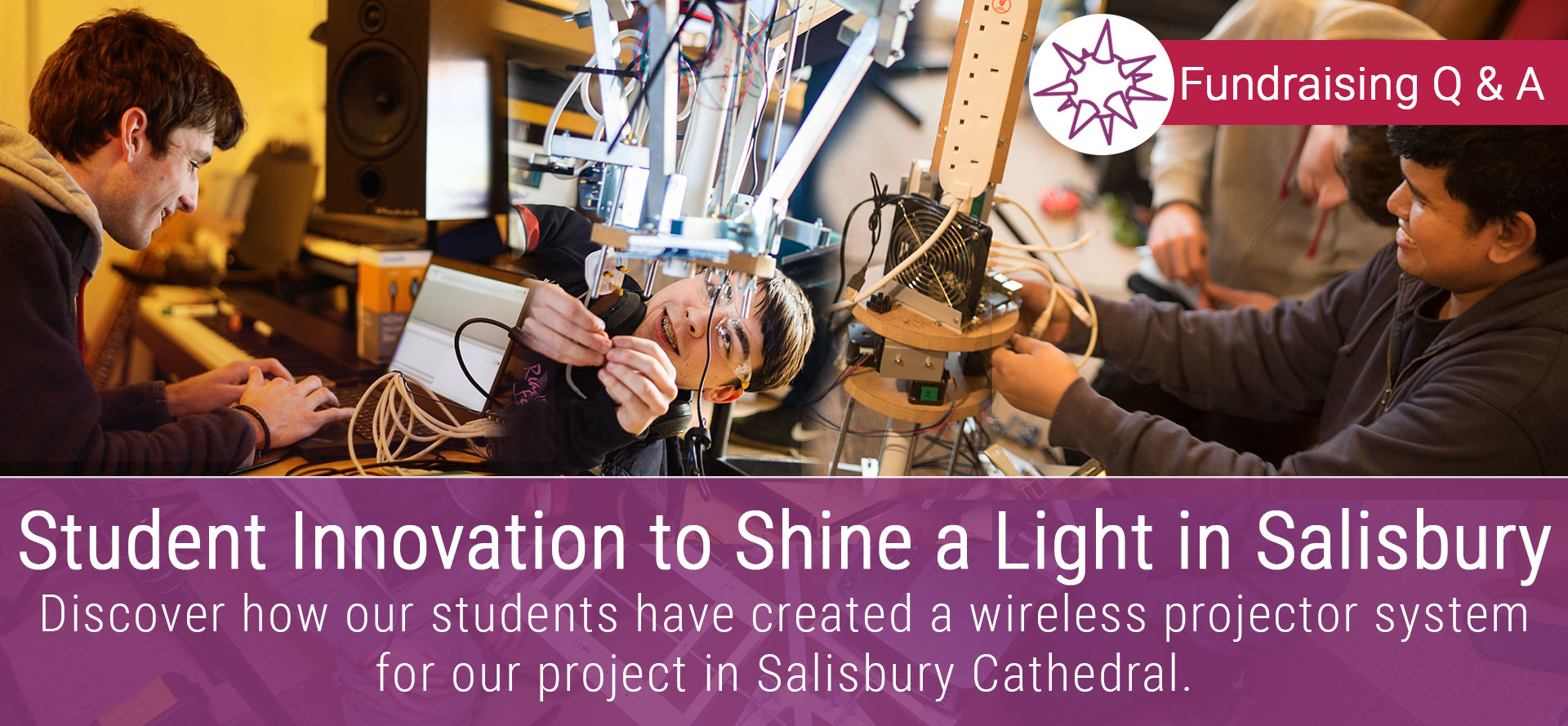 Join students Toby, Travers and Erween 7pm Thursday 7th June 2018 as they take you through their new innovation; a wireless projector control system for The Light – our art installation in Salisbury Cathedral.
An informal and exciting Question and Answer session with a chance to discover the inner workings of the wireless projection system.
The work has taken them through the realms of Raspberry Pi's, robotics, soldering, programming, engineering, electronics, Agile project management and more!
We'd love you to join us and quiz them on how they came up with the solution to a very simple problem… "I want to project from inside the globe."
Free refreshments, cool tech and an opportunity for networking.
Space is limited so early booking essential.
Entry by donation – all funds will be going towards supporting the work of Conical Sphere Music Community Interest Company and their community work with The Light in 2018.
Free Refreshments Provided.
About the Project
This year, Toby, Travers & Erween have joined Artist Richard Mclester on our project
The Light
– an art installation & performance in Salisbury Cathedral.
They've been given the task of bringing Richard's ideas to life; specifically his vision of projecting film from the inside of our giant illuminated globe, that will hang inside the cathedral.
We're really proud of their efforts & would love to show you what they've achieved.