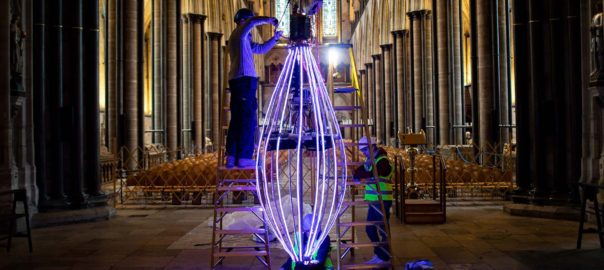 Young Volunteers Shine A Light In Salisbury
Creating and installing The Light art installation for Salisbury Cathedral was a brilliant challenge for 6 young volunteers in Poole.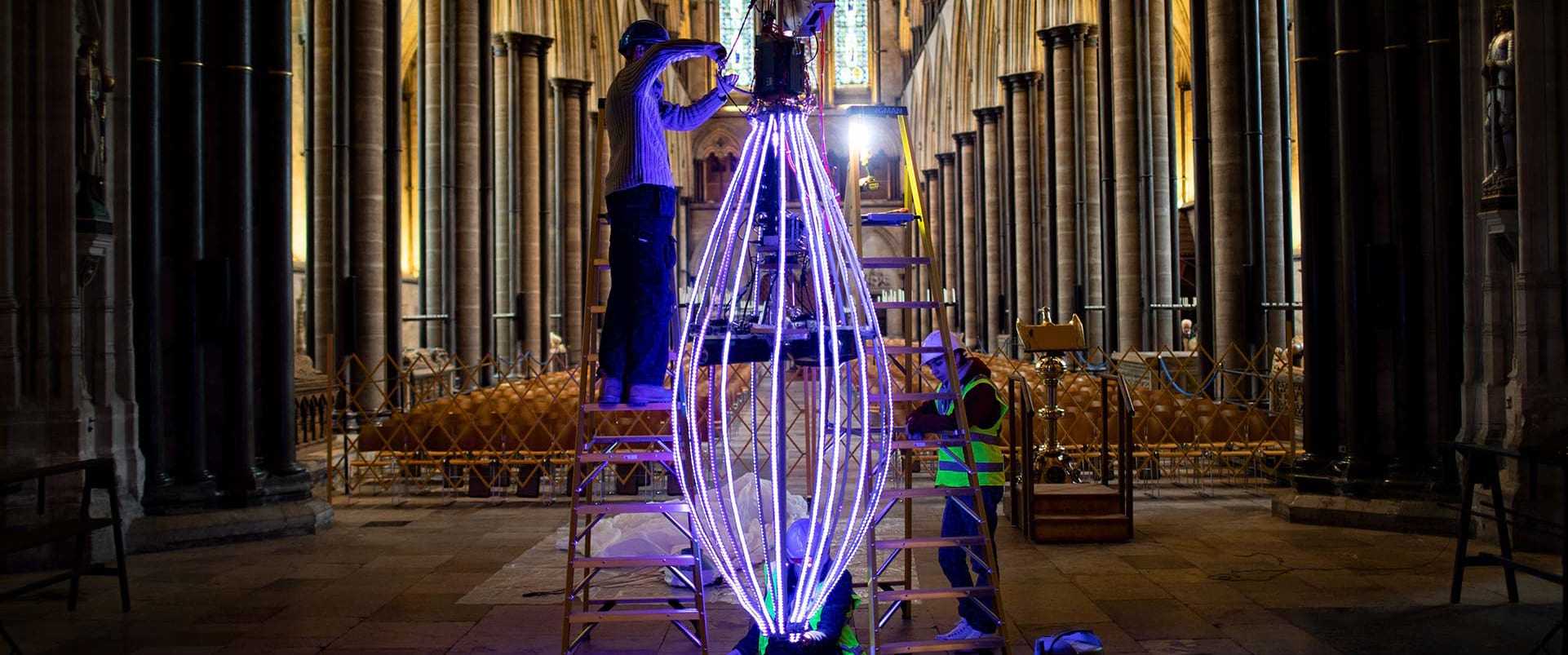 Travers, Toby, Erween, Elliott, Zach & Sam are Conical Sphere Music volunteers who have worked alongside artist Richard McLester to create the art installation THE LIGHT. Last year saw them install their creation in Salisbury Cathedral where it was suspended from November 2018 to January 2019.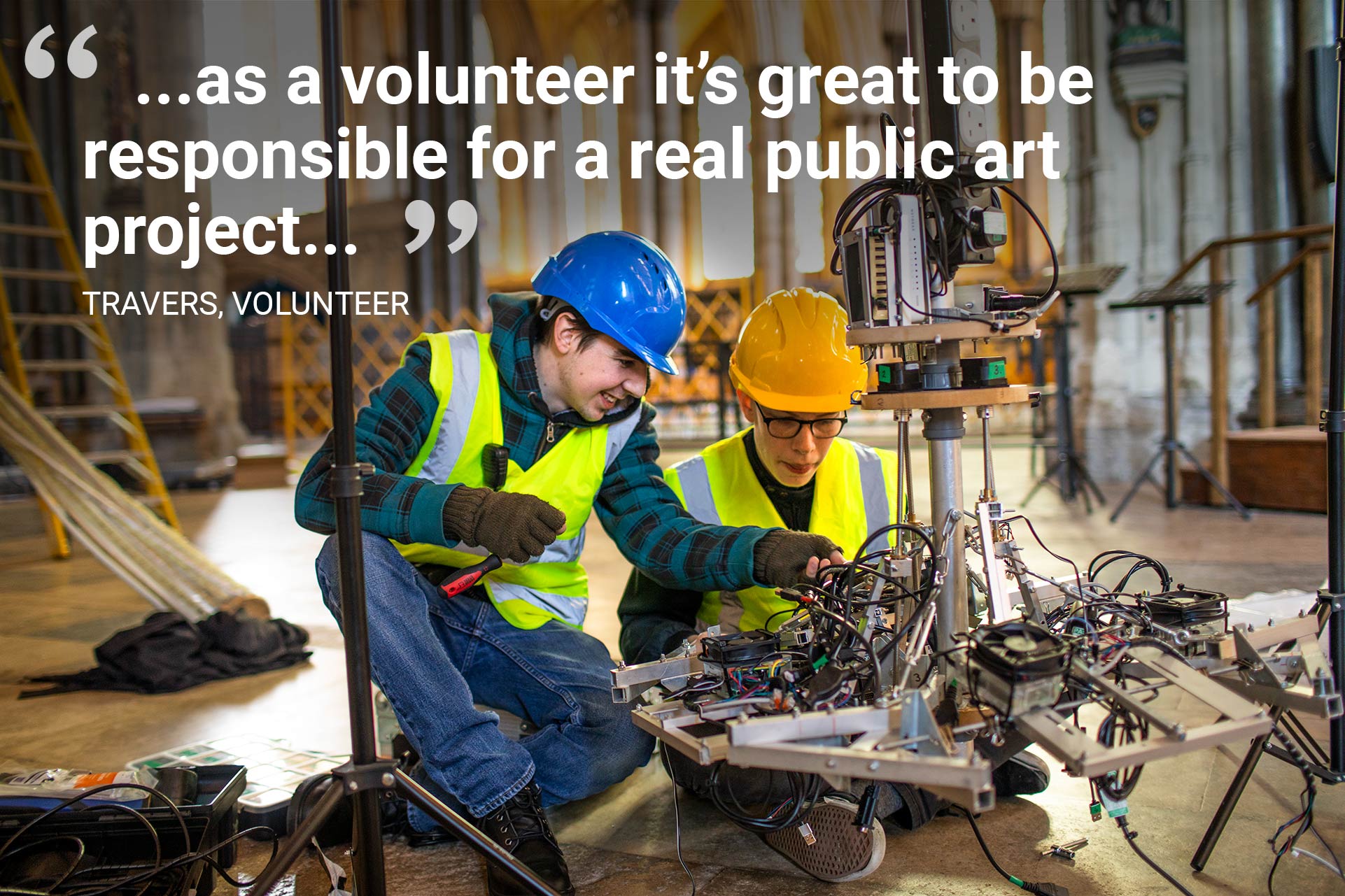 THE LIGHT is a 4m illuminating globe which has the ability to produce a display of light and film across it's surface. Inside the globe are 80 strips of LEDs and 4 projectors all of which can be controlled wirelessly from up to 50 metres away.
The volunteers worked with artist Richard McLester to create the entire installation from scratch.
"I have learnt so many new skills on this project" says Toby. "Everything from engineering to Agile project management!"
"It was amazing to think how many thousands of people saw our work" says Sam. "Creating something for such an important building was very rewarding."
Help us create more opportunities like this…