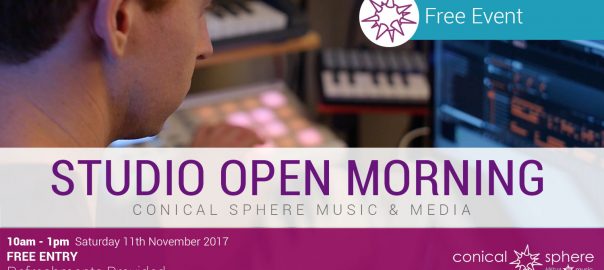 On Saturday 11th November 2017, we'd like to invite you to visit our new workspace & see what we have planned for 2018!
– Discover how we put on The Light in Romsey…
– Demonstration of our music & media production faciliities…
– Preview some of our forthcoming work that we're very excited about(!)…
Richard McLester will be giving two short talks at 10.30am & 11.30am about what is in store for 2018. Come and listen – questions welcome!
Free Refreshments Provided.
Spaces are limited so please register for the event below if you would like to come…