Lumin-Essence Advent Wreath
Lumin-Essence
The artistic installation, titled Lumin-Essence is a giant advent wreath (measuring 4 metres in diameter) evoking memories of the fallen during the world wars.
The 4 metre illuminated globe designed by artist Richard McLester formed the focal point for a larger project looking at Mental Health, and the broader themes of journey and darkness to light.
Alongwith the art installation, Richard wrote a piece of music called The Lowly Candleflame. The piece formed the focus of a short film shot underneath the art installation.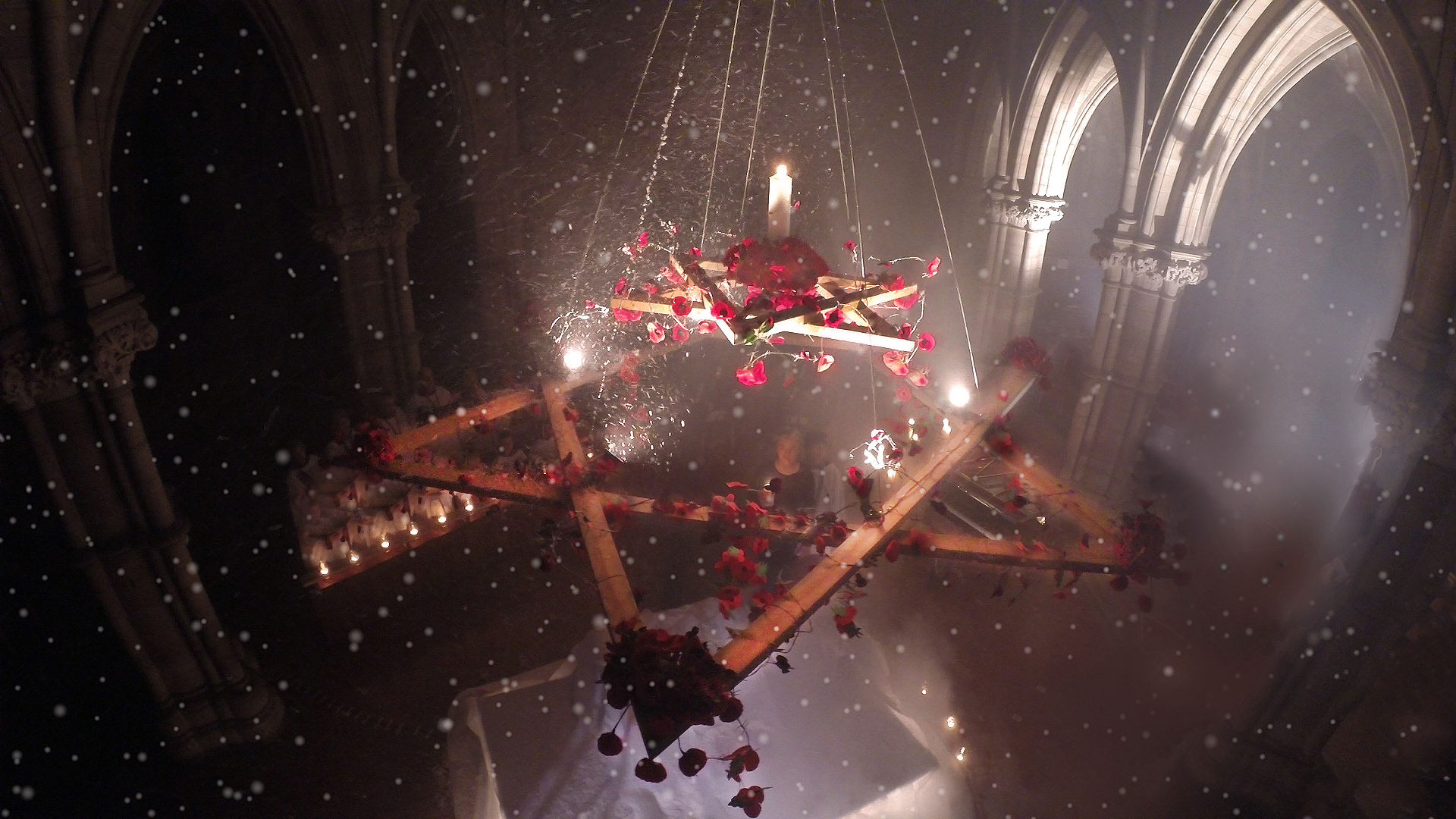 [Above]
Image taken of Lumin-Essence during the film shoot for
The Lowly Candle Flame
. Image by Dave Taylor.
The Project
In May 2014, Richard McLester was inspired by an old prayer mat which had the Star of David sewn into it. The final design consisted of a double star wreath with the central smaller wreath able to be lowered to the ground.
This enabled the candles on the wreath to be lit and then to travel upwards through a mass of barbed wire and poppies before resting triumphantly above the whole nave of the church.
The structure measured 4 metres in diameter, weighed over 100kg and was suspended from columns reaching over 10 metres from the ground.
Press Coverage
The wreath received a lot of local press including a live feature on BBC TV South Today News as well as BBC Radio Solent.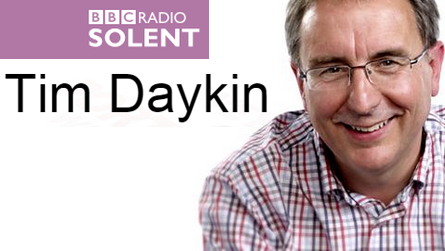 Click below to hear Richard speaking on BBC Radio Solent about the advent wreath… (includes extracts of The Lowly Candle Flame, written by Richard McLester & sung by treble soloist Zach Bullock)