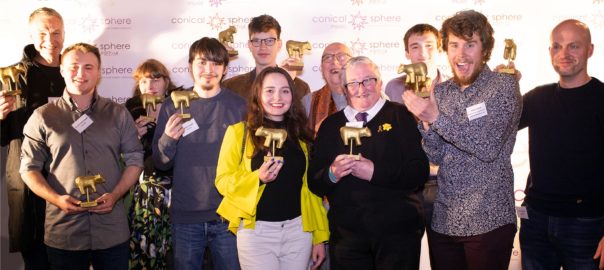 On Tuesday 2nd April, we celebrated the incredible achievements of our young volunteers whose recent art installation and concert in Salisbury Cathedral received nation-wide, positive recognition.
Over 100k people came and saw their project, it was dubbed "a beacon of hope" by Sky News and a single image of the art installation engaged over 18k people on social media.
For helping to create a project with such positive influence each of our volunteers was awarded with a Golden Cow Award and was acknowledged for the amazing amount of work they put in.
Here are some of the photos taken from our Red Carpet…
And some photos of the event itself…
And some more taken by
Dave Taylor
…